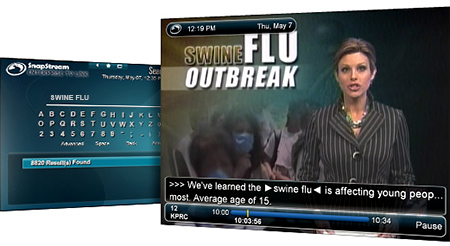 Tired of managing VCRs or TiVo's? Looking for a better way to monitor press coverage? Register for our special web seminar geared towards Public Information Officers in government. The City of Austin will be the guest speaker and will be discussing how they were able to cut the costs associated with maintaining 12 unreliable VCRs by moving to a more cost-effective, unified solution – the SnapStream Server.
The City of Austin will discuss how they:
• Digitally record and archive all TV coverage
• Allow cross-departmental access to those recordings
• Instantaneously pinpoint mentions of interest
• Create clips from full recordings
• Use past coverage for training purposes
• Monitor newscasts
• Create daily media reports
• Respond appropriately and quickly to TV coverage
Event: Learn how the City of Austin monitors TV
When: June 2nd, 2009; 2:30 CST
Guest Speaker: City of Austin
Sign me Up!