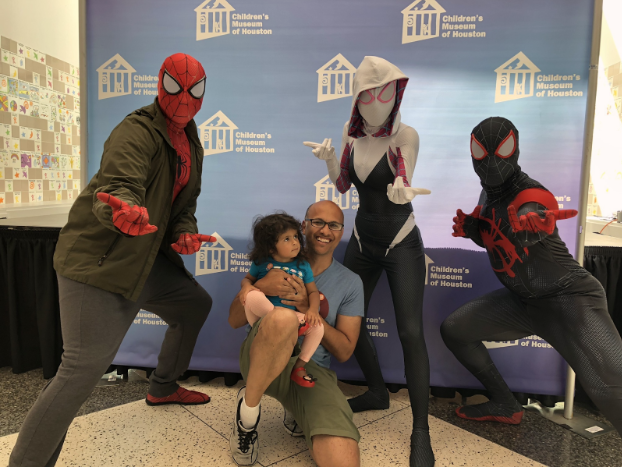 A very important meeting with some web developers.
What's up y'all, it's Feature Friday! Get to know our product manager Monty and see why you should apply to work with him: https://apply.workable.com/snapstream-media/j/C3747A5733/
How did you find SnapStream?
I'm originally from Houston, but I recently came back to be closer to my family after working in San Francisco. I wasn't looking to leave, but I was researching interesting tech companies in Houston and SnapStream came up on a best places to work list. I stumbled upon SnapStream and was intrigued as I had worked in TV post-production before. I happened to be a part of a Houston product management Slack channel, and I saw a friend of Rakesh's (SnapStream's CEO) post about SnapStream's need for a product manager, so I applied! I've always been a big fan of The Daily Show, and I remember hearing an interview with Jon Stewart where he was asked how the show was made. He talked about how they had people watch tapes all night long. He called them the mole people and joked that they would be free one day. When I was applying for SnapStream's position, I was emailing Rakesh and had asked, "Are you guys the ones who freed the mole people?" Turns out, yes!
How have you grown with SnapStream?
As a recent addition to the team, I have been able to quickly grow out of the initial job description and work a lot more on figuring out product strategy from a broader perspective. We're thinking about where the company will be in 6 – 12 months and beyond, what does the business look like and what are the business models associated with it. These are all things I wanted to work on and thought I would eventually get to, but I'm happy I've been able to step into this quickly as I don't think I would be able to do this at another company. I've looked at some other companies that were looking for a product manager to do maybe five specific things, but SnapStream had more room to grow. I'm really glad to have the opportunity to become more strategic than I initially thought would be required.
What is your favorite thing about SnapStream?
I like the smaller company size and close-knit feel of the company. I have been looking for a smaller company as I've previously worked in the Silicon Valley tech world. We came back to Houston not only for family, but for cheaper living and to slow down a bit. Our lives in the Bay Area were consumed by work, everyone there is in tech and that's just your life. It's cool to be in Houston where everyone is in a different field. The people here at SnapStream have various backgrounds and a diverse set of interests. I think our people are pretty awesome.
What do you like to do when you aren't at SnapStream?
I've always been a writer, even though I haven't been able to do as much since becoming a dad. I also did some stand-up and improv. I've recently become pretty politically involved and volunteered a lot when I was living in San Francisco. I canvassed for congressional candidates in neighboring districts and was a part of a group that would organize bus trips to send canvassers from San Francisco to Nevada. I definitely want to continue to volunteer and help politically.