We took it to our TV Trends analytics to investigate the uptick of buzz surrounding the iPad, which hits the market tomorrow. The forecast calls for an explosive spike in the media frenzy as users get their hands on experimenting with the highly anticipated Apple tablet. This Wednesday's episode of Modern Family indicates that it's going to be a full-on mob scene. Brilliant stroke of product placement, I might add.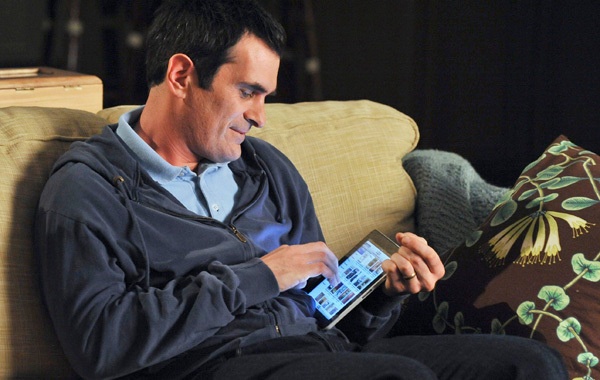 Let's conduct a side-by-side comparison next to other major tech product launches from recent history to see where the iPad stands. If I've missed any big debuts, you can plug in keywords yourself on the TV Trends database.
Tech Product Launches in Review

April 2, 2010 – Day before the iPad launches. Media index currently at 146.
January 27, 2010 – Coming of the iPad is announced. Media index shoots to 289.
January 5, 2010 – Google's Nexus One Phone premieres. Peak of 180.
October 22, 2009 – Launch party for Windows 7. Interest caps at 155.
November 11, 2008 – Google launches Gmail video chat. Reaching 147.
October 22, 2008 – Google's first Android phone, HTC Dream is released. Index is 77.
Based on our data history, the iPad is positioned to be the overwhelming winner in garnering extensive interest from broadcast media. We will continue to monitor how the world reacts to the iPad post-release.
Click the graph to manipulate the search and view specific channel sources.
Before we started tracking TV trends in October 2008, there are some prime dates from recent memory that would be cool to look at as a frame of reference. These hallmark technology events generate contagious excitement in the media.
July 11, 2008 – Nationwide launch of Apple's iPhone 3G.
November 19, 2007 – Amazon Kindle launches.
June 29, 2007 – iPhone is introduced into the United States.
January 9, 2007 – Apple's first iPhone model is announced.