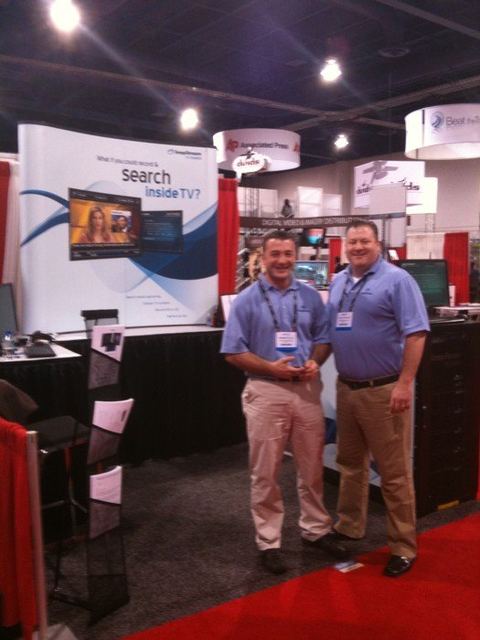 The team jetted back from Vegas at the end of week before last, in a total whirlwind. We had a real successful showing at the
National Association of Broadcasters conference. At our booth, we had the 50-channel DVR on display and ramped up for active demos and got to meet tons of interesting people in the entertainment industry.
We were in South Upper Hall, a lively, active spot. Passerby came over to enter our DVR contest, which is still going on until the end of this week (April 30), if you haven't entered. But man, did we get some funny names and reactions at the booth!
The Broadcast Education Association had a co-located conference that Thursday (April 15) where our CEO Rakesh Agrawal participated in a panel along with other news assignment editors and journalism professors. The panel explored adapting news video for the Web.
For those of you who couldn't make it and requested the rebroadcast, we've clipped out Rakesh's portion for you to watch. (It's on our YouTube channel.)
All in all, definitely a great show. This was SnapStream's fourth time, my third, and I know we'll be back to kick it again next year.