We want toys!
Tech toys, that is. We, at SnapStream, have an obsession with shiny new gadgetry. And during the holiday season, our tech-lust gets extreme. Here's what's topping our collective wish list for this year.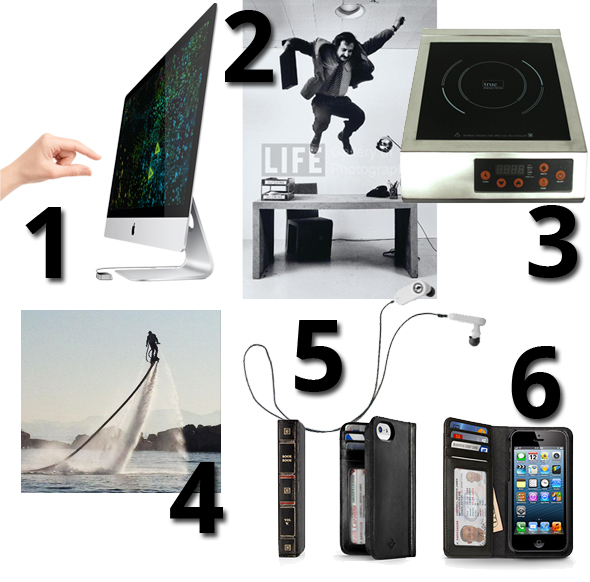 1. Like in the movie Minority Report, Daniel F. wants to use hand gestures to control his computer, using the Leap Motion controller.
2. As a fan of Frank Gehry, Rakesh admires this photograph because it shows the famous architect putting his own creation through its paces. Who knew that Gehry designed and built desks earlier in his career?
3. Chris is fired up about getting an Induction Burner, so he can cook like an Iron Chef.
4. Wishing she could fly, Adrienne wants to soar above water with the Flyboard. (Check out the demonstration video!)
5. Nestor wants to run freely with these wireless earbuds.
6. Zack is all about the Book Book, which consolidates your iPhone and wallet, with a vintage touch.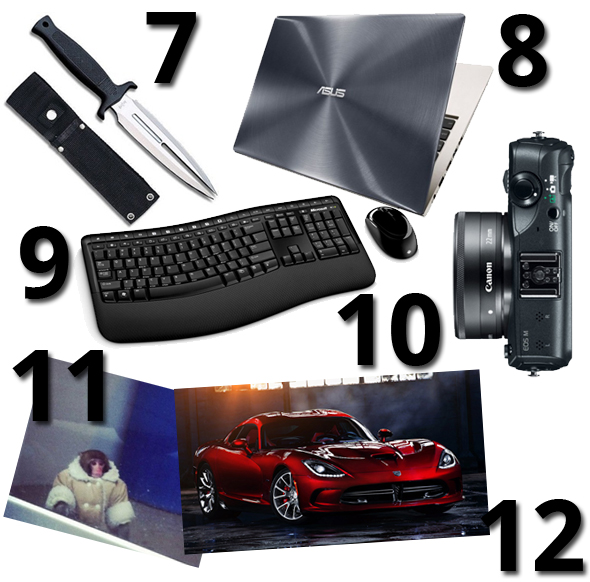 7. Rob likes the Wasp Injector Knife, which can be used for diving, hunting or just attacking a watermelon.
8. Michael B. wants the blazing Asus gaming ultrabook, so he can play all the latest video games.
9. All Daniel M. wanted this year was a wireless mouse and keyboard… and he got it!
10. Because Gayan enjoys photography in his spare time, he's eyeing this really nice Canon camera.
11. If money were no object, Joel would splurge and get a monkey in a fitted winter coat. (Not sold in stores.)
12. Aaron fantasizes about commuting to work at SnapStream in the 2013 SRT Viper.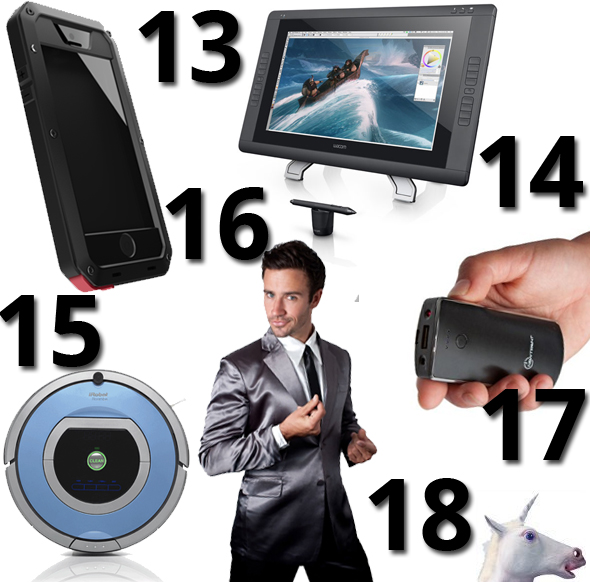 13. Nestor wants to give his iPhone the best protection with a gorilla glass case.
14. There's something about putting a pen to paper… or to a screen! Michael C. would kill for Wacom's interactive pen display.
15. Rachel wants to kick up her feet and let the Roomba take care of cleaning her apartment.
16. What Rene wants is legen—wait for it—dary! The official How I Met Your Mother suitjamas, in smooth grey silk. Totally work appropriate.
17. Josie's phone battery is always running low, so she wants some kind of external charger to make it last.
18. Rakesh also wants this magical unicorn mask, for unclear reasons. (He wants to make us laugh?)
What are you wishing for? From all of us at SnapStream, we wish you a happy, healthy holiday season and new year!