While most software companies start up in Silicon Valley, SnapStream's roots are planted deep in the heart of Texas—in Houston! Houston is the fourth largest city in the USA: home to NASA; oil (that is, black gold); the Astrodome (Eighth Wonder of the World); the Bush family; and Rice University, often referred to as "Harvard of the South."
I know not everyone who reads our blog is local, so just wanted to provide that tidbit of perspective before diving in.
Last Thursday, March 10, was a special day for SnapStream. We participated in the 20th Annual Rice Chili Cook-Off, put on by Rice University's Center for Career Development (CCD). It was a chance for us to meet and mingle with students, casual style, and at the same time, prospect for summer interns and full-time software engineers/testers. (See career opportunities at SnapStream.)
Needless to say, we went to the mattresses. For us, it's go big or or go home. So we went really, really BIG, with a BIG spoon to stir up the heat of our quick-fire TV search technology, which is used by TV shows like The Daily Show with Jon Stewart, The View, The Soup… and really almost any talk show that centers around TV clips. The ones that make you wonder "gee, how did they find that?" Chances are, they use SnapStream to do it! (Check out our customers.)
Now back to the Chili Cook-Off. Chris Wilkerson, our IT guy with culinary chops, worked from home the day before the BIG event, to expertly slow-simmer his fire-roasted habanero chili and to bake up a batch of his disappearing jalapeño cornbread. Rice students ate it up, earning us second place in the competition. Whoop, whoop!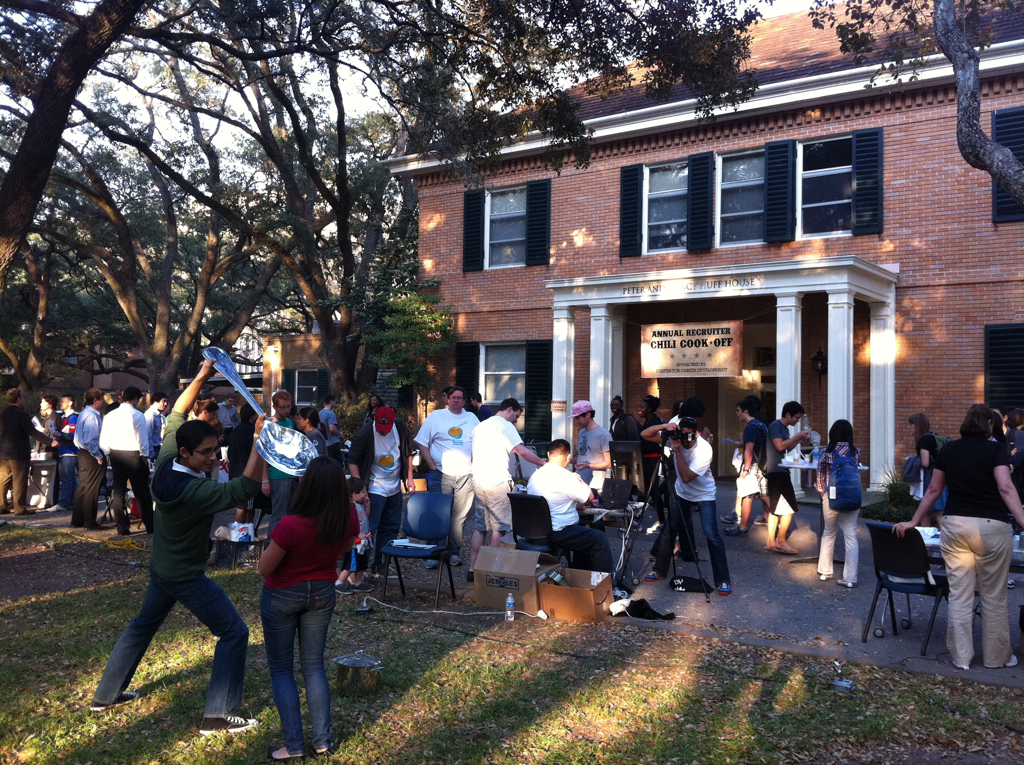 Our team had a wonderful time snapping photos of the Rice students, who took total creative liberty posing with the BIG spoon. The pics are all posted on our Facebook page. To all of you at Rice, don't let your fellow spooners remain anonymous (a.k.a. tag your friends!). The only thing left to ponder is, how can we top this stunt next year? Only time will tell, but we can assure you, SnapStream will be back!