December 2022
How Acyn Torabi became an influencer by using video clips to make moments
A case study and interview with the semi-anonymous Twitter personality about how he does what he does and why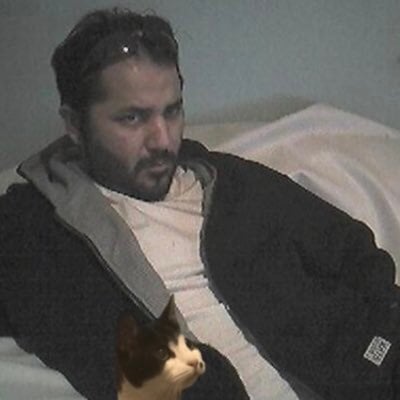 You see his laidback visage everywhere you turn on the internet. Many a news junkie has asked:
"Who is this guy?"
Acyn Torabi is the mystery man behind the ubiquitous video clips that regularly generate thousands of retweets and millions of video views. On any given day, Acyn's tweets are quoted by journalists and celebrities as well as influencers and politicians—left, right, and center.
Acyn makes moments that go viral by letting others in on the moment-making, too. He writes his tweets with the intention that his large and growing audience will produce their own commentary in response. Acyn is able to make moments that matter because he primes each moment to be be amplified, reinterpreted, and responded to by others.
Acyn's tweets have so much reach and impact because they put the power of making moments in the hands of his followers as well as anyone who sees his tweets. Very often, quotes of Acyn's video tweets themselves go viral. What Acyn chooses to clip from the 24/7 stream of cable news content—which he monitors regularly from his home in Los Angeles—and how he frames the content of those clips is what makes a moment that matters. These are ultimately editorial choices. Acyn does not view himself as a journalist, but he does feel a certain weight of responsibility to be accurate in his use of video excerpts and summaries.
Today, top newsrooms follow Acyn's tweets to keep tabs on trending topics. Mediaite recently named him one of the "great clip artists" in their roundup of the Most Influential In News Media 2022. But it all started in the fall of 2019 when Acyn posted a video clip that received a strong response from his growing audience. And then he did more. Many, many, many more.
Acyn's first viral moment
Acyn had been posting video clips to Twitter since August 2019 but it wasn't until October 6 that he was convinced that video clips could make powerful moments that resonate with audiences.
Acyn excerpted a short clip from a Fox News segment in the midst of the first impeachment of President Donald Trump and transformed it into an incisive critique by plainly noting what he could see with his own eyes.
In sharing the clip on Twitter, he let others judge the evidence for themselves, even if they had not seen it air on tv.
This first viral video tweet generated more than 1.1 million views and ranks 471st among Acyn's top-viewed video tweets.
Rudy Giuliani holds up what he claims are three affidavits but is actually a printout of a right-wing blog site... Later in the interview, he reads portions from the blog site printout as if they are from the affidavits pic.twitter.com/iSBURi8UYJ

— Acyn (@Acyn) October 6, 2019
Q&A Interview
Interview by Graham Lampa, SnapStream's Head of Marketing. Lightly edited for clarity.
Acyn, thanks for agreeing to this interview by direct message, our usual mode of conversation with one another. I know you are a fan of metrics so my first question is about how you got started using video clips to grow your audience.
Ok, I'll try my best.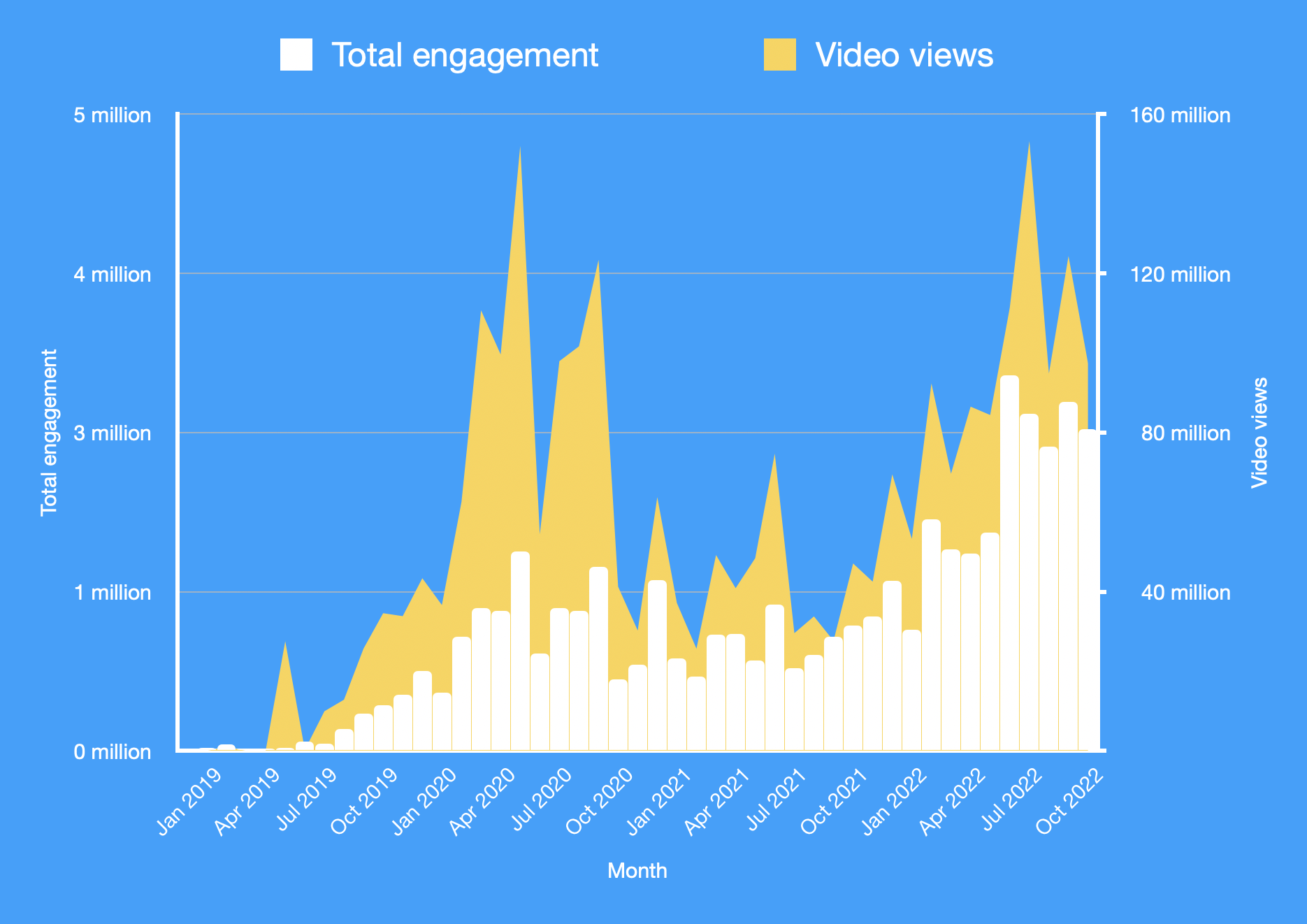 You started tweeting a massive number of clips in October 2019. From September to November you went from posting 17 video tweets a month to 605 a month. Six hundred and five. Within three months, you had doubled your following to 20,000 and within a year—and 5,734 video clips later—you'd grown your following to 100,000, a more than a tenfold increase. What inspired you to begin clipping videos and when started doing it at scale, what demand signals were you getting that made you keep going?
It was something that evolved over time. I started originally to take a closer look at one interview, noticed an important detail, and posted that clip. The clip did very well and I realized there was potential there. I started to post more video after that. That was also the beginning of a string of events that produced non-stop news. On the demand signals, I would go by views or likes. Eventually it was just views. The news events were the impeachment, the pandemic, and the 2020 presidential campaign.
Going viral… again, and again, and again
Your video clips regularly get retweeted hundreds if not thousands of times and your tweets have been widely quoted by celebrities and powerful government officials—including the White House. We at SnapStream have heard that major news outlets follow your clips as signals for political and cultural topics, trends, and events to cover. I know you don't see yourself as a journalist, but what's it like to know that you have such an agenda-setting influence with your clips?
I'm trying to think of the best way to answer that… there's a number of answers that could go on forever… but I'll give a simple one. It's definitely a good thing but it comes with responsibility. I have to make sure what I tweet is an accurate representation of what was said and the video helps confirm it.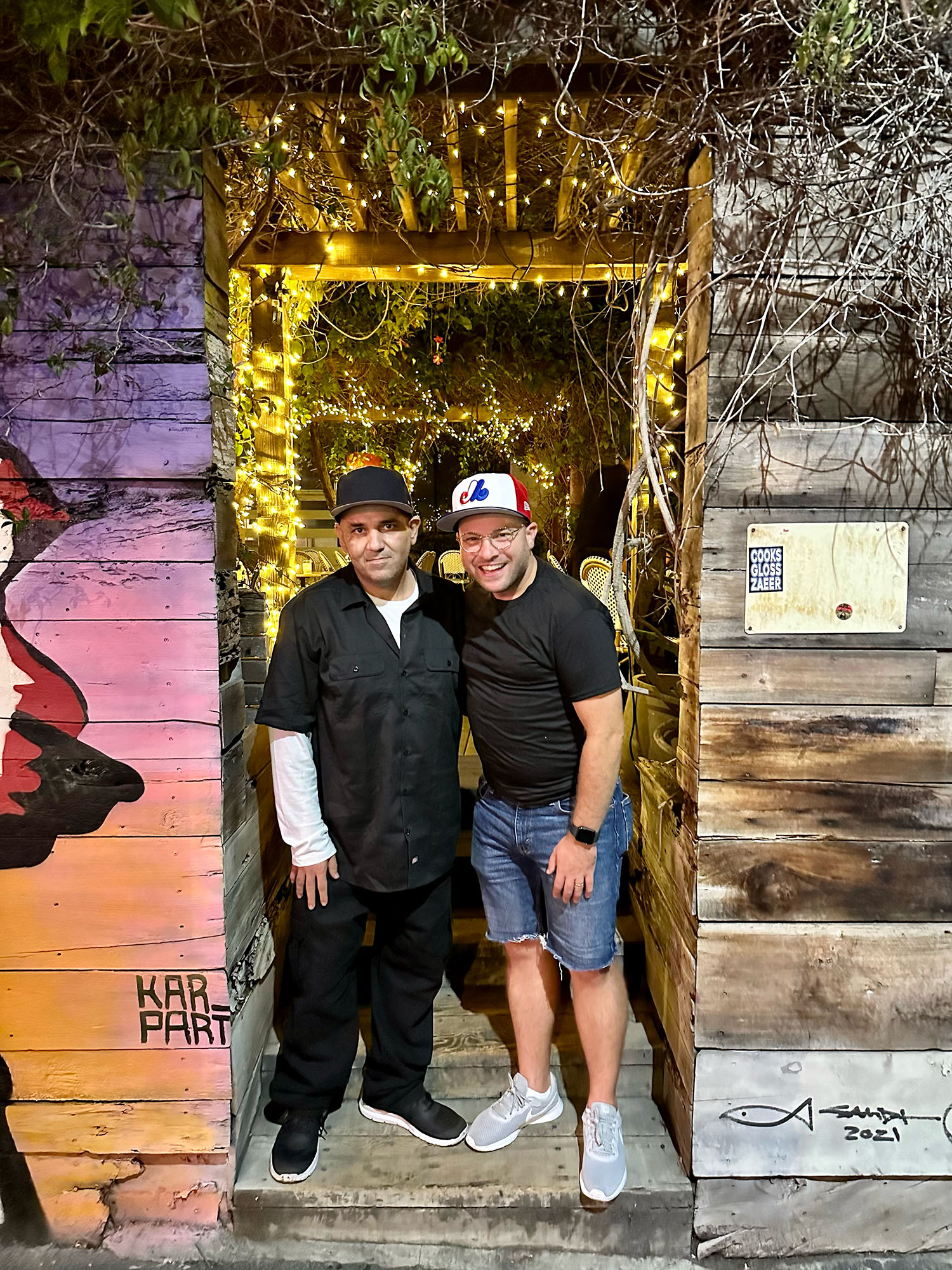 Acyn Torabi (left) met colleague-in-clips Aaron Rupar for the first time at a small dinner with SnapStream team members in September 2022 in Acyn's hometown of Los Angeles. Although they had not yet met, the two often direct message with one another—as well as others in a small clipping community—about the clips they are cutting, the tools they use, how the moments they posted are performing, and the comments they receive from fans.
Acyn, not long ago, you and I had dinner with your colleague-in-clips Aaron Rupar and it was a thrill to see the two of you connect for the first time in person. There's so few people out there who do anything close to what you and Aaron do with video clips, so it must be interesting for you to connect with others. What does this community of clippers look like from your vantage point and how do you connect with and relate to one another? Is it competitive?
I like to think of it as competitive because that pushes me to work harder but it's a good community and there is a lot of camaraderie. It helps to have that community when you need advice and their work keeps me informed as well.
You have this mystique about you as an internet influencer who regularly has a massive impact on the daily news cycle, but no one knows who you are or really anything about you except perhaps that you live in Los Angeles, that you might have a cat, and that you certainly use SnapStream. What would you like people to know about you, if anything?
I'm just a normal person but I'm thankful that I've been able to make a difference.
Ready to make moments?
Since becoming a SnapStream user, Acyn has been able to more sustainably anticipate, monitor, analyze, and respond to the news cycle—truly demonstrating SnapStream is a moment-making machine.

To truly harness the power of moments your organization needs a strategy. Connect with us and let us help.