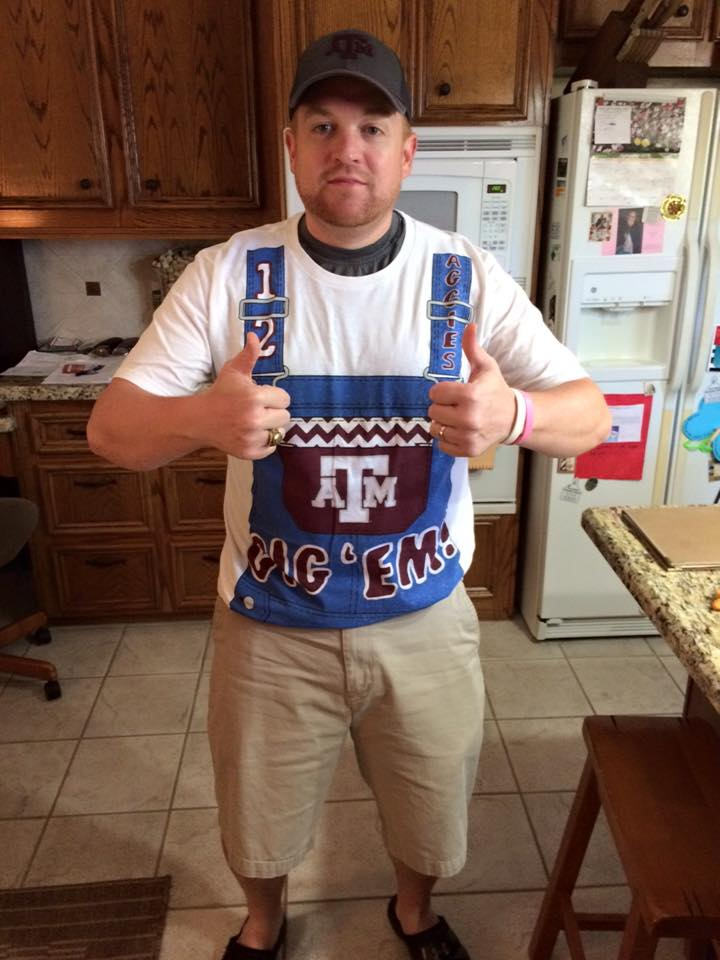 Alongside SnapStream, he also supports the Aggies!
Welcome to another Feature Friday! This week, get to know our escape artist in support:
How did you find SnapStream?
I was referred to the company. Someone I used to work with started at SnapStream, and they let me know about a job opening here. I really liked what I saw online and immediately knew I would be a good fit. When I walked into the office for my interview, I saw the lego wall and nerf guns and thought… is this real, does everyone play with this stuff? During my interview, I was asked if I like to drink beer on Fridays, which was a huge culture shock from my previous experiences. I watched current employees walk by and saw people in casual dress. As someone who works in support, I didn't want to be in a suit and tie all day. I knew SnapStream was gonna be fun.
What is your role here?
Technical Support
How have you grown with SnapStream?
Technically speaking, I've grown in my ability to understand more about hardware. Before SnapStream, I had always been a software guy. I can now build my own computers at home and I've gained a lot of knowledge outside of my comfort zone. I also feel that my position has grown with the company, which has made me feel more valuable. I mean, I'm awesome already, but it helps to have strong comradery with everyone here. I've grown emotionally by connecting with my team. I feel like I have the ability to phone back to someone and ask questions, and there's plenty of opportunities for a team member to teach me something new. Paul Ambro, our Technical Customer Support Manager, has helped me grow professionally and is a great teacher. He's helped me learn to step back and really see what's happening so that I can reorganize my strategy.
What is your favorite thing about SnapStream?
The flexibility. I was uprooted from Houston and had to move. It was a quick decision for my family and I didn't have a lot of time to think about my career. When I told my manager, I asked to stay on for a month remotely so I could work on finding another job. He came back and gave me 2 months, then later on decided to keep me on as a remote worker. Having that safety net of keeping my job and knowing that the company valued me enough to keep my position was huge for both my family and I. Other companies have offered me positions since I have moved, but I feel an overall sense of loyalty since SnapStream went out of their way for me.
What do you like to do when you aren't at SnapStream?
I love sports and all things Aggie. I dabble in the art of slow-pitch softball, but my true passion is fueled by my incredible ability to "escape". I currently have won 49 out of 50 escape rooms in 4 different states, with the one failure being chalked up to a friend's lack of slide puzzle skill. Otherwise, I keep a full schedule chasing around my 2 elementary-aged kids and being used as their personal trampoline.