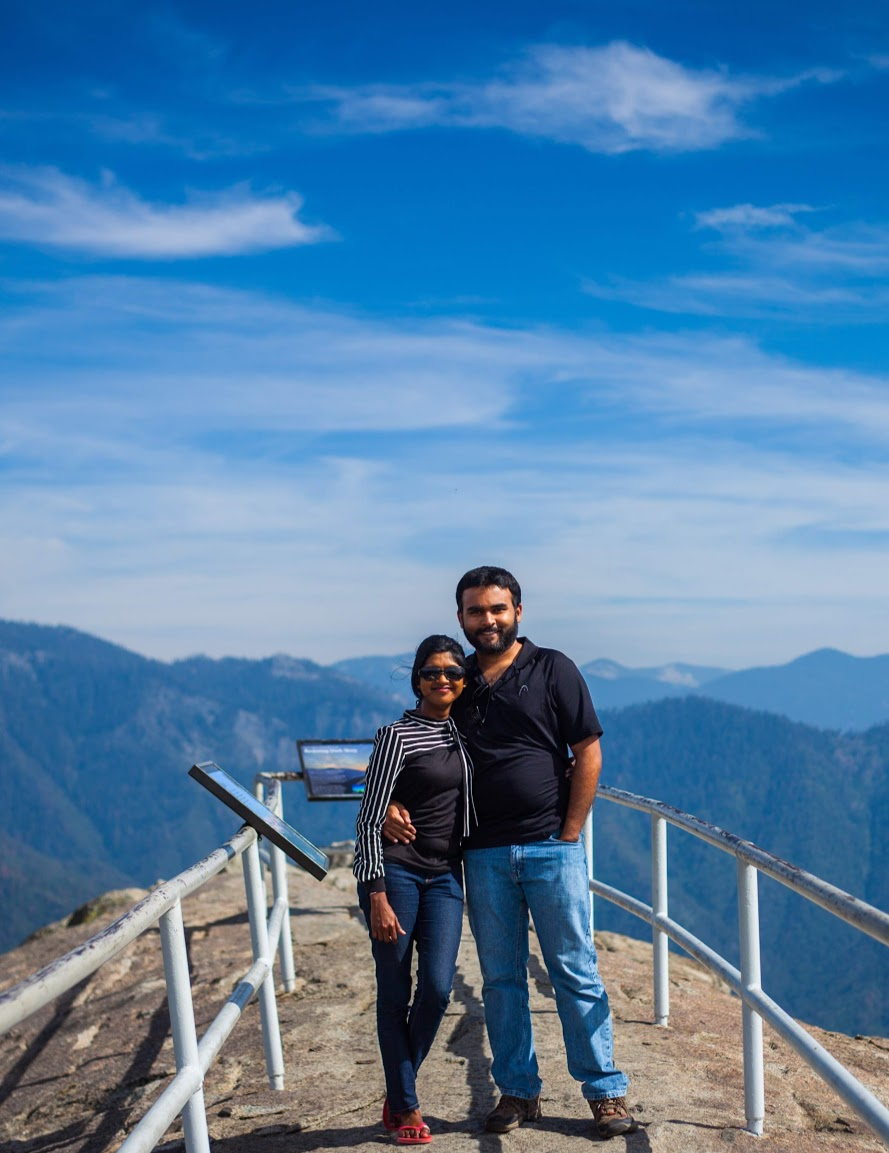 Visiting Sequoia National Park!
Yo, it's that day where we showcase a super cool person that we get to work with every day. Meet our numbers enthusiast, Gayan:
How did you find SnapStream?
In 2012, I was in the last year of my MBA and was attending a career fair. Most of the students were flocking to the big gas company booths but I wasn't too interested in working for a large company. I spotted SnapStream with a cool booth and more importantly, no line. I decided to go see what it was all about and came away thinking "Wow, that's a very cool product!". I later found out I had a connection with Rakesh (SnapStream's CEO) since he was an advisor to the startup incubator I was working at as an Operations Analyst, so I applied. After a couple of rounds of interviews, I joined the team!
What is your role here?
Senior Marketing Program Manager
How have you grown with SnapStream?
I've grown quite a bit. For a start, I've grown laterally from all the snacks in the office! 🙂 Jokes apart, SnapStream was my first job in the U.S. since moving here for my MBA. I'm originally from Sri Lanka where I studied Chemical Engineering and had my own startup making e-learning software but moved here to pursue higher education. I first joined SnapStream as a Sales Engineer and whenever they needed help managing a team, I would step in. I liked working with Sales and Engineering because you work both in the technical side and with customers. I had the opportunity to move into an Analyst role and work with Sales and Marketing, which was great because numbers have always been my passion. I now work completely in marketing and do lead generation, digital marketing, and analytics. I have a lot of fun with the technical things I'm working on now and I'm very happy with how I've been able to pursue my passion here at SnapStream.
What is your favorite thing about SnapStream?
Absolutely the PEOPLE, we have a big commitment to our culture. Even when times change, things get busy, and life gets hard, we are always consistent in our culture. A lot of startups start to lose their roots as they grow large, but we've always kept that playful and relaxed startup feel. We have the right environment for our people to blossom. This commitment to people was really evident when COVID happened. We were one of the first companies in Houston to move to a remote structure and have done a ton to help employees navigate this really strange time we are in.
What do you like to do when you aren't at SnapStream?
I spend a lot of time with my 2-year-old daughter. She's loads of fun and it's incredible to watch her grow. I also have a variety of hobbies. My wife and I used to travel all the time and so far have visited 20 national parks (our plan is to start again and visit all 62 parks). We have a map framed in our living room with flags that mark where we have been. I'm also into cryptocurrency; I've lost more money than I've made, but it's a very cool concept that I follow closely. I play a lot of video games, especially city simulators, transport simulators, and warship simulators. Recently, I've been into water cooling my PC. It's a huge money pit but it's super fun since it's basically a never-ending engineering project.