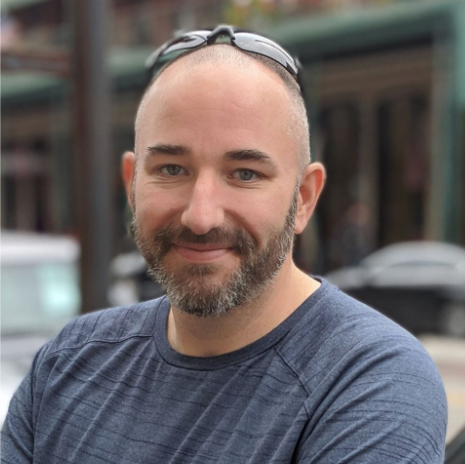 You can't test this kind of confidence!
It's time to end this week in our favorite way, the Feature Friday way! Meet a stellar member of our QA team, John:
How did you find SnapStream?
I found SnapStream by doing a job search on Glassdoor. I was laid off from a previous company and I had a hard time finding a position in Houston that was along the lines of what I was looking for. When I read employee reviews of SnapStream, I realized that there was a place for me here. I honestly didn't look at the job application too much because the company and environment is what really drew me in.
What is your role here?
Senior Quality Assurance Engineer
How have you grown with SnapStream?
The technology we use at SnapStream is unlike anything I've worked with before. I had never done anything with content testing or recorded content. I've learned a lot more about television signals and recordings than I ever would have on my own or somewhere else.
What is your favorite thing about SnapStream?
The people and the environment. Even if the work is great, you aren't going to have fun if you aren't surrounded by good people. Snapstream has a lot of camaraderie throughout our teams as well as programs to influence engagement with others. It's a very unique environment and one that other companies should aspire to achieve.
What do you like to do when you aren't at SnapStream?
My biggest interest outside of SnapStream is exercising as I enjoy running, going to the gym, and video workouts. I also play a lot of video games like first-person shooters and other fast-paced games, especially Overwatch. I'm also a huge dog person. I've volunteered with rescues in the past, but dedicate my time to my three pups: Miley, Rose, and Theo.