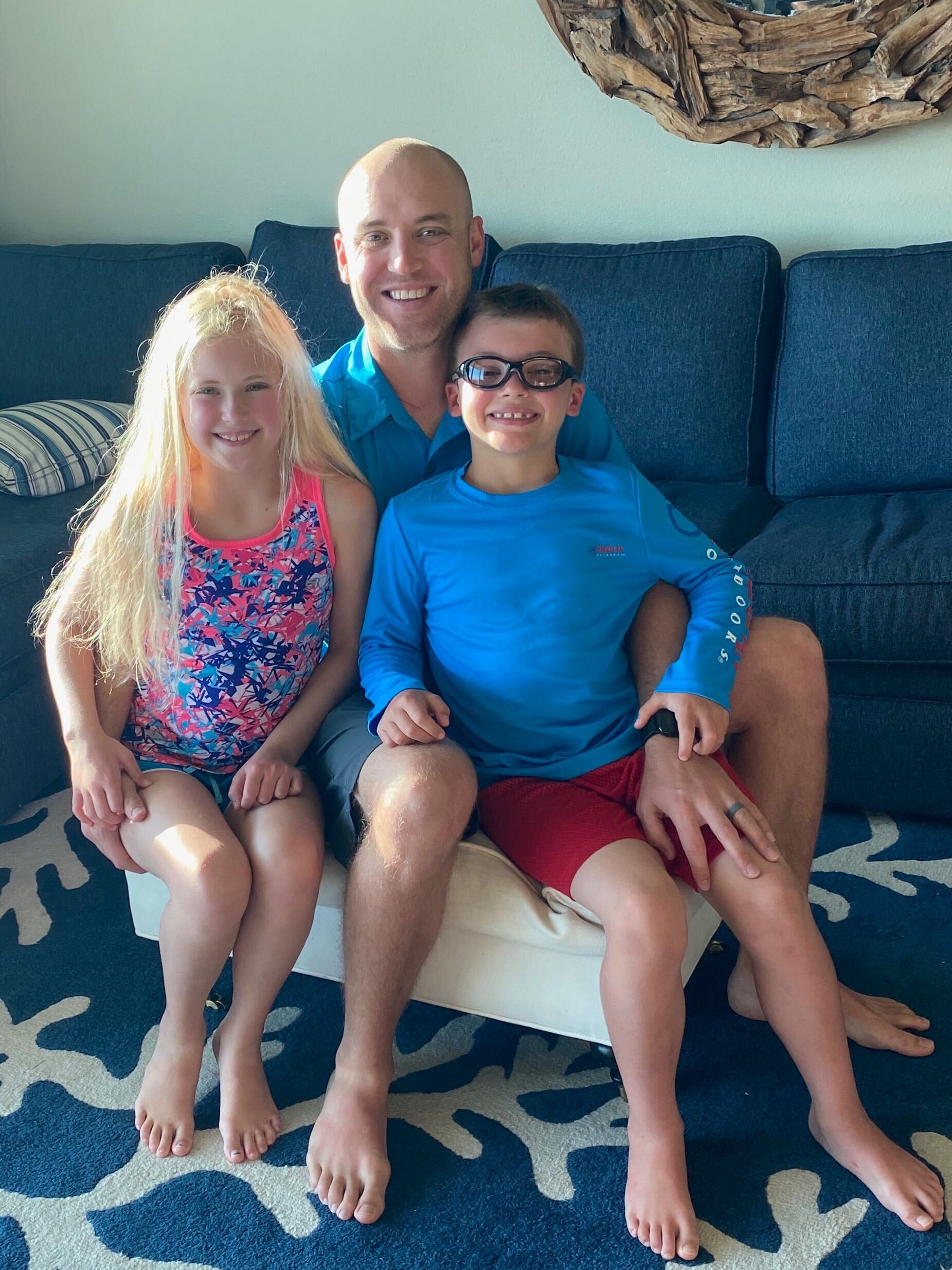 Josh with his two amazing kids!
For this Feature Friday, learn more about Josh and why you should apply to our SDR role to work with him here!
How did you find SnapStream?
I was looking for an opportunity that would be a good fit for me and when networking with friends, someone suggested I look at SnapStream. I went to the SnapStream website and started to learn more once I saw there was an opening in Sales. As someone who watches Stephen Colbert and The Daily Show, I thought to myself, "Oh, this is how they do it!". Snapstream was intriguing as it is different from my previous experience in IT security, but still in technology. The interesting products and the company's family feel is what really drew me in.
What is your role here?
Senior Account Executive
How have you grown with SnapStream?
I have worked the full gamut in sales (my first role was as an SDR) and am grateful to have worked for some great companies prior to joining SnapStream at the start of the year. Working at SnapStream, I've grown to understand a whole other side of what happens behind the scenes of TV shows, sports teams, and corporate brands. Learning more about the TV landscape in terms of broadcasting and compliance has been really interesting as there are different protocols organizations have to adhere to. I enjoy seeing how customers use our solutions and sift through the vast amounts of TV and news to do what they do. It's also exciting to be a part of an organization that works hard to stay relevant with their customers' evolving needs. I've worked for other growing companies, but SnapStream's encouragement of open collaboration and communication across different departments like Marketing, Engineering, etc. is rare to find. There's an organic growth and team atmosphere to SnapStream that's really exciting.
What is your favorite thing about SnapStream?
Even though we are working from home due to COVID-19, our team camaraderie has continued thanks in part to SnapStream's culture of collaboration. Feedback is encouraged across departments with constant communication between Sales and Marketing and our other groups like Engineering and Product Management. We welcome that same feedback from our customers as well to better understand their needs and review how it can fit into our product roadmap. SnapStream has gone beyond just being a workplace and has created a family atmosphere of employee engagement with a work hard, play hard attitude. Leaders from all departments check in periodically to ensure that everyone is heard and valued as we work remotely. As a recent addition to this team, it has been awesome to receive so much support throughout the COVID-19 situation.
What do you like to do when you aren't at SnapStream?
My wife and I are always chasing our kids around or taking them to and from their various activities. My daughter (9 years) is a competitive dancer and plays soccer. My son (8 years) plays baseball (which I am an assistant coach for) and flag football. When there is a break in activities, I enjoy hanging out with family & friends, golfing, and doing some work around the house.