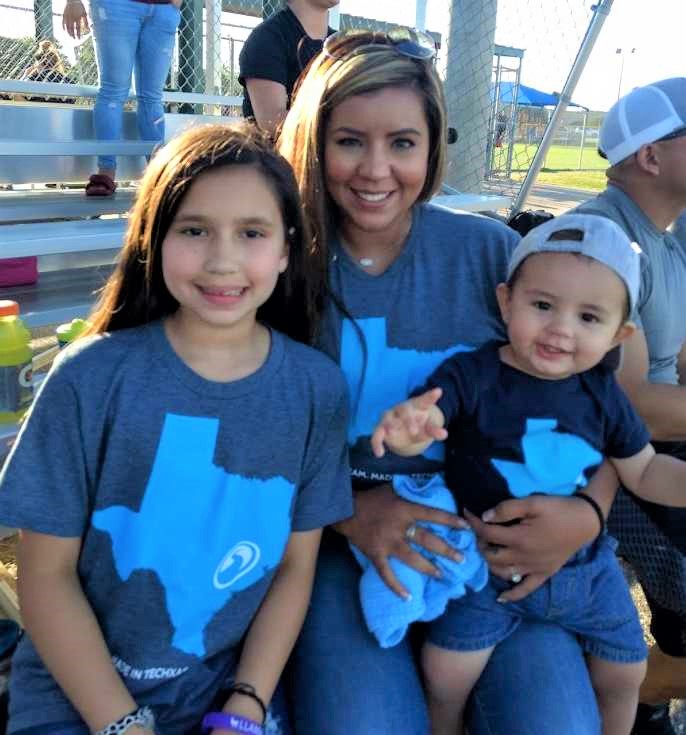 Rocking some SnapStream swag: family style!
Woooo, it's Friday! Meet Josie, who has been with us for over 10 years:
How did you find SnapStream?
Honestly, I had just graduated from college and was looking for job posts and opportunities. I found an opening at SnapStream on Craigslist in 2009. I looked into the company and back then, SnapStream had just transitioned from a consumer to an enterprise product. I thought the new enterprise product was a really cool idea and I wanted to be a part of it all!
What is your role here?
Accountant
How have you grown with SnapStream?
I've definitely grown alongside SnapStream. When I first started, the Accounting department was just an office full of papers without a lot of policies and procedures. I was just trying to get the bills paid! I began to work and create more processes as we received more customers and our accounting workflow has grown with the company. I have now been able to take accounting up a few notches and develop a focus on Finance, which includes developing a model for forecasting and working with management in making strategic decisions for the company.
What is your favorite thing about SnapStream?
The opportunity to make your position here your own. Once you find a need, you have the freedom to address it and figure out a solution. I also love the people! Besides being a casual and cool group, everyone here is so open to work and learn with you. We really grow alongside each other without competition.
What do you like to do when you aren't at SnapStream?
My schedule is full of family time! I have a teenage daughter that keeps our schedule busy with cheer, volleyball, basketball and softball. My wild child toddler keeps us on our toes at all times and he's finally starting sports this year too. When I'm not being a sports mom, I love to spend time working on our little farm. We have some chickens, a mini pig, a goat, our dogs that help with all the animals, and a veggie garden in progress.