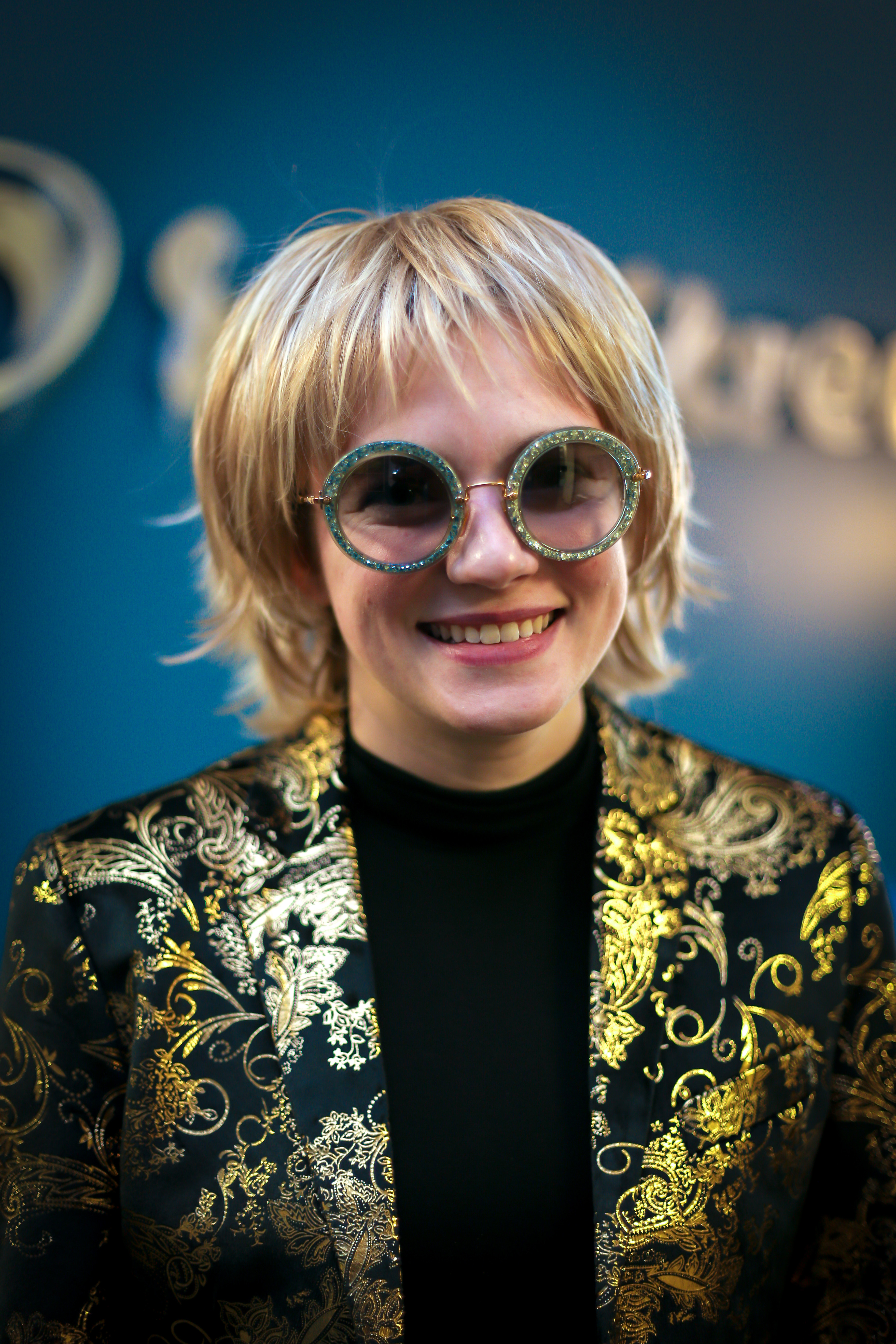 Katie dressed up as Elton John for our Halloween party in 2019!
Howdy and welcome to Feature Friday! Keep reading to get to know one of our favorite cat lovers, Katie:
How did you find SnapStream?
I found the job listing on Indeed. Since I was a nanny before this position, I was used to juggling a lot of different things at once and I knew I would be successful here. Once I heard back from SnapStream about having an interview, I read the reviews from employees and browsed our website, and I had a really good feeling about the position. I saw all of the pictures of SnapStream employees having fun and how comfortable everyone looked. I got the call inviting me to an in-person interview when I was watching a 14-month-old, and after I interviewed, I was hired the same week. I wasn't entirely aware of how casual the office was, so I ran to get work clothes for my first day!
What is your role here?
Assistant to the CEO
How have you grown with SnapStream?
I've honestly received more opportunities to grow here. When I first started, I was doing more of the personal assistant tasks, but I quickly started planning our user conference in NYC in 2018. It was kind of like going from out of the frying pan into the fire! I worked on finding vendors for swag, planning the whole conference, and catering. It was a really exciting experience planning and traveling to NYC less than a month after being hired, I had never been given the opportunity to travel like that before. I felt like the company was taking me seriously early on.
What is your favorite thing about SnapStream?
The people! Everyone is super fun and I genuinely enjoy being around them, it's fun to connect with everyone after hours too. I love hearing about the cool stuff that everyone is doing inside and outside of work, we are truly a colorful and interesting group.
What do you like to do when you aren't at SnapStream?
I spend a lot of time playing and going on long walks with my one-year-old son. I've learned babywearing and how to wrap him on my back. I mean, I've read tons of parenting books so I'm basically an expert now! I'm also working on perfecting my buttermilk biscuit recipe and I'm a proud pet mom. I have two cats, Percy and Severus, and my dog Faina (aka Sissy).