It's Feature Friday, and this week we'd like to introduce you to our summer interns! Since 2011, SnapStream has recruited 2-4 outstanding students to work with our Engineering Team during the summers. They work as developers on their own projects and bug fixes (no coffee runs here!) and are truly part of the team, adding valuable contributions that actually end up being used in our products. Even though we aren't able to have daily nerf gun wars with this year's interns as we have transitioned to working from home during COVID-19, we have had an awesome time getting to know each of them and are grateful to have them as a part of our team this summer!
Wenqi Zou
Wenqi is a CS and Math graduate from The University of Texas at Austin and will be going to UCLA for grad school this upcoming fall. Outside of school, she enjoys cooking and exploring new restaurants. Her favorite cuisines are Italian food and Asian food, and she is currently working on making handmade fettuccine after many failed attempts. She also loves taking walks, biking and paddle boarding during sunny days. One other fun fact about her is that she can do a cartwheel.
Ruiye Wang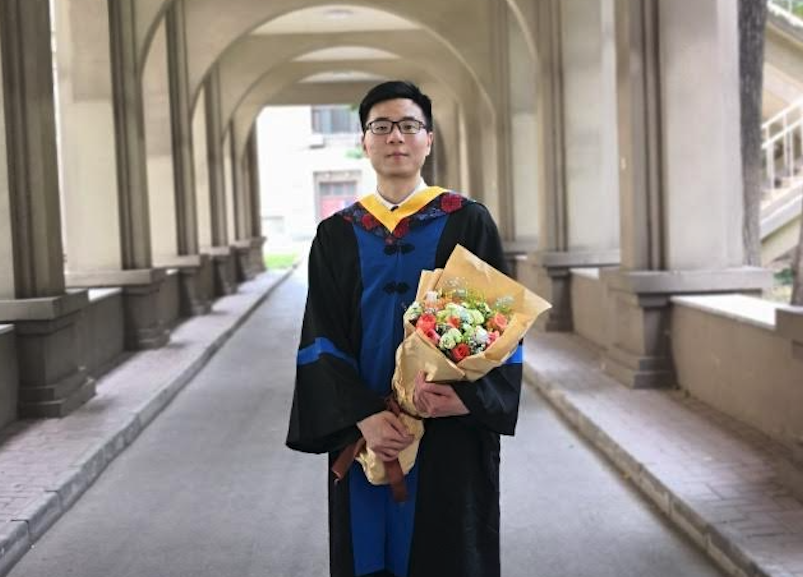 Ruiye is a master student at UT Austin majoring in Operations Research & Industrial Engineering. He did his undergrad in Mechanical Engineering, then switched to ORIE, and is now doing a software engineering internship with us! He loves football and basketball and his favorite teams are the LA Rams, Texas Longhorns, and the LA Lakers.
Zihui "Daniel" Deng
Daniel is a Master of Computer Science student at Rice University. Before studying at Rice, he spent 2 years at the University of Illinois at Urbana-Champaign for his first master's in Civil Engineering. He likes to play computer games, including GTA5, Watch Dogs, Civilization, or Metro. He's not much of a sports guy, but he does occasionally play badminton.