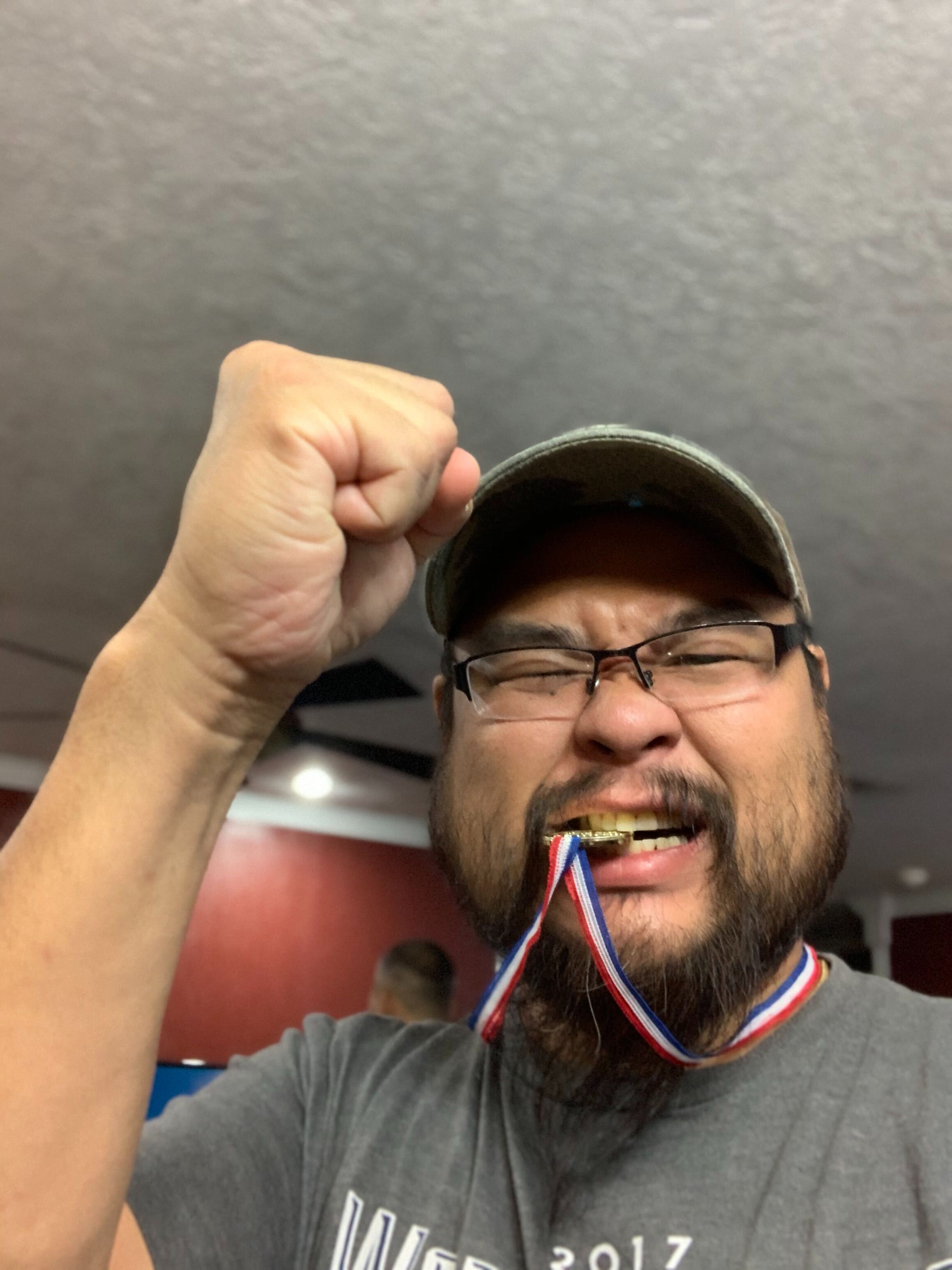 Our support team gets the gold!
Wassup, y'all know it's Feature Friday! Meet a golden member of our support team, An:
How did you find SnapStream?
A buddy of mine introduced me to the company and said, "Hey, this company fits your personality, you should apply". I gave it a shot, and I'm glad to be here!
How have you grown with SnapStream?
SnapStream has been with me throughout my personal life, from the loss of my father to marriage and having kids! SnapStream is the first job where I've had insurance and been able to travel for work. It's been a lot of firsts for me because I was an independent contractor before, it's great to be an actual employee of a company. As far as career growth, I've gained a lot of technical skill especially in the arena of recording devices, AV, etc. I've learned how to support clients and how to be an effective ambassador for the company. I feel that I've grown to a place where I've had enough experience to be able to pass my knowledge onto other people. In support, we show up to a customer's site to work with someone we have never met, and it's usually their first time learning a product like ours. It's important for our support team to be united so that we can provide customers with an actual representation of what it's like to be our customer and use our product. We typically are at the customer's site for two days, which is a short amount of time to show them who we are so, my goal is to leave them feeling like they've made the right choice. It's been an awesome learning experience.
What is your role here?
Staff Tech Support Engineer
What is your favorite thing about SnapStream?
The ability to work with my team to solve problems. If you ask for help, someone is always there to have your back. Our support team is a very cohesive unit. The company has also always taken care of us. Even though we are currently working from home, our benefits have remained excellent and there's always a personal touch to everything provided.
What do you like to do when you aren't at SnapStream?
I mean, what don't I like to do! I love building cars, camping, and going to the beach. I used to be an armorer and still do this occasionally in my spare time. I do a lot of dad stuff with my kids (who are 2 and 4 years old). We cycle together and we love to visit state parks.